We are PROCESS
Or rather, our process is us. That sums up why the service and quality of work that we deliver is so high end. With operations in Washington D.C, Los Angeles, Denver and clients around the world, we are known to be as RELIABLE, DEDICATED and CREATIVE as can be found.
Process is a team of talented designers & developers whose goal is to fuse digital media and a blazing hot creative approach. Our robust philosophy of continuous training, education and exploration insures every member of our team stays on top of not only what's new, but what's next. Process focuses on building business marketing success from the ground up and launch solutions deliver satisfaction and results.
We are conveniently located in Virginia, Washington D.C, Los Angeles, California and Colorado and servicing businesses globally.
Technology, software, communications, and the Internet are continually evolving. As this pace increases Process focuses on leveraging creative expertise and tech know how to satisfy our client's goals.
PLANET GREEN
YES we are green and getting greener. We avoid using paper at all costs and eliminate other office supplies that people take for granted on a daily basis.
We are a dedicated supporter of going green and the common techniques to achieve an energy efficient workflow. Our office takes all the steps that we can to help better our use of planet resources. At Process our work allows us to be a green company with committed practices and minimal effort. Since we supply Design, Marketing and Internet Solutions we only use computers to complete our work. We chose platforms that can be recycled and do not contain damaging chemicals and by products. We choose hosting and Internet infrastructure that is also based upon energy efficient practices.
Read More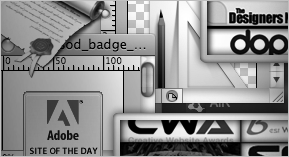 HONORS & AWARDS:
We are pleased to have been featured on many sites where our work is being recognized and appreciated. These honors are the result of a centered creative and formatted workflow.
We strive for deep understanding of our clients' needs and requirements. We express this understanding through words, graphics, and interactive technology. We work closely with our clients to uncover requirements and communicate the core messages that connect the creative and its audience.
INDUSTRIES SERVED:
With hundreds of successful branding and marketing projects completed it is not practical to display all of our work online. If you are interested in a deeper look into our portfolio or you have a particular style of project you are interested in, just shoot us a message and we will answer any questions you may have.
WHY PROCESS?:
Hundreds of brands, marketing messages and a variety of industries served. We feel our experience speaks for itself and our vast array of successful projects is proof of our dedication.
CAREERS:
We are always looking for talented individuals with which to work. Our work atmosphere is creative and open minded. We are looking for people who can think outside of the box and making an impact while enjoying our process.
Contact Us